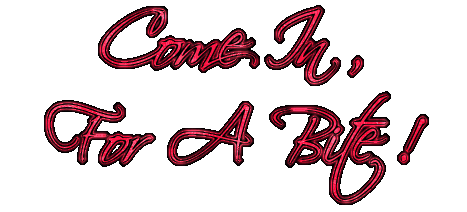 The lure of the Dark has got me on my knees. I grew up conservative, but my path veered off-course and I was Lost... and later Found.. or I fancy that much. I have had a taste of the Forbidden... and I am hooked. I crave for the Night that only the Dark can bring. I am in it for the thrill that it gives me. I have had faced many restrictions and limitations of what I can and cannot do. I've always had to fight for my place in whatever Society I am stuck in. It may not be a physical fight where punches are thrown, but it's a Spiritual and Psychological silent fight. Everyone is fighting a War, and this is my War, this is my battlefield. We all have, at some point of our lives, peered into the abyss... only to have it stare back at us... Over the years, my Perceptions and Understanding have changed drastically. Sure there are timeless truths... like Love, but there are also ugly truths abound... like our True Nature.
You may find me on Vampire Rave as well. This is my Mentorship:
I am quite the private person. I have a tendency to disassociate myself with the majority of the general populace of my area. In fact, I barely have anyone to call a friend. Those who know me look down on me and those who do not know me, well, let's just say they have never given me a chance. However, that is okay. They do not mean much to me anyway.
Not too comfortable with "exposing" myself to many... Scratch that. I always find myself inadvertently exposing some aspect of my soul to others. It is a curse, really. I have very few friends... if any at all. In the end, everyone ends up alone, they say. Does that mean this is the end for me? My path has always been the solitary one... Thus, I may have emotional issues as too many people have left me over the years.
My favourite era would be the 90's. I had the most attachment to that era. Mostly music-wise and knowing more about myself on a very personal level. I also fell in love with Horror, much to the horror of my family. I just... like to dabble and read, and curiousity ALWAYS gets the better of me. I also discovered the Internet back then and I was hooked. I surfed, hit a couple of reefs, rode some waves, and was washed ashore. Thankfully, I did not suffer any major injuries.
I am a follower of anything to do with the Occult, Metaphysics, Philosophy, Horror and Vampires. I revel in the Mysteries of the world and I devour any knowledge I can gain from this. I may not have an IQ of 150, but I can safely say that I know what I know. I am open to the different faiths that various people might embrace, but I believe in only a few. To me, Vampires are deep, heavy, impassioned children of the Night. They hold so much symbolism and meaning that no other creature can compare to. Also, I enjoy sharing ideas with the like-minded members of the Rave which I stumbled across about 4 years ago. I stayed, even if there were many setbacks and disapproval.
I have a thing for words. I always have. I try to use words for a more positive purpose. I like wordy passages and long stories. I am an avid reader. I like relating to books and I get lost in them. Writing is a passion of mine, and I find relief in expressing my innermost thoughts and emotions through words, however simple you may find them.
Life is tough. Need I say more? Life is plastic, to me. I have seen the life with money and the life with no money. Bottom line: money talks. I like distancing myself away from such mindsets, though. I live practically, but with a hint of surrealism and a splash of objectivism thrown in. I have never been on the conventional path, and I am somewhat glad for that.
Thank you for reading all of this.